Roofsliding is an original script produced by Brigham Young University. It focuses on the lives of three families living in a row house in a Scottish fishing village.
Each of the three families are innately lovable, in spite and because of their unique "quirkiness." The design followed the families fractured grasp on reality. This was especially evident in the gobo wash that scattered across the floors.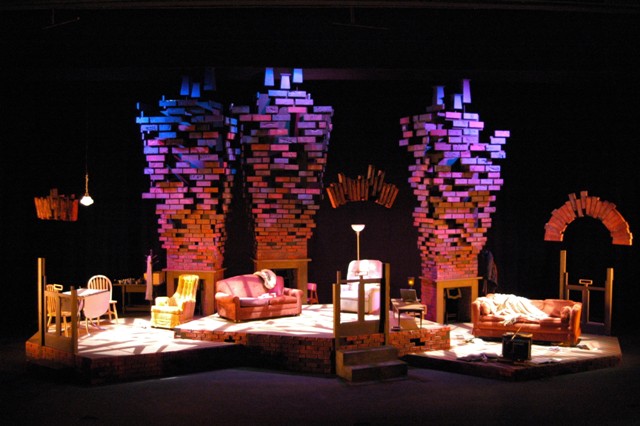 Set designer Jennifer Mortensen built these offbeat structures and I ran with them. The light is fragmented coming from unusual angles such as the sides and directly overhead. The end result is a lit figure that appears slightly off.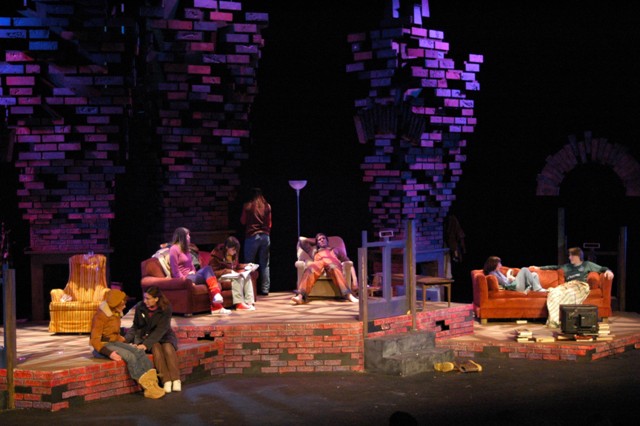 The script indeed shatters each family and then reassembles them in almost a normal manner.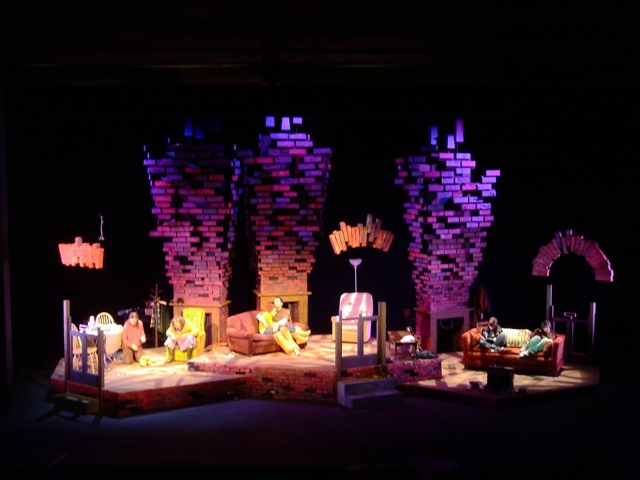 The show is about life, family, trust and acceptance of the little oddities that really define us.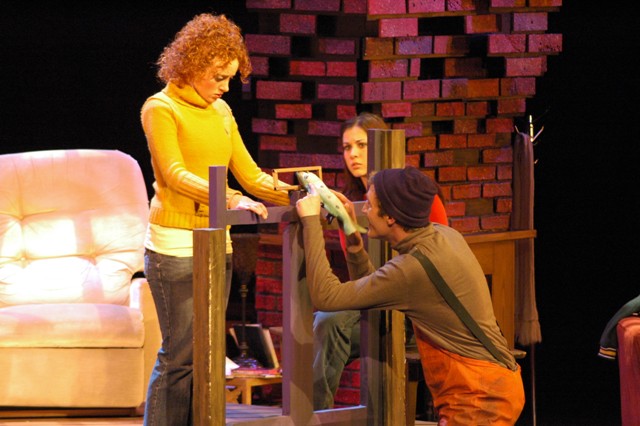 My favorite moment, though is when Janice locks Kirks out of the apartment and he tries to bribe his way back into the apartment and her heart with a fish.