Jane Austen's social commentary was brought to life in a new adaptation by playwright/director Robert Stoddard. The play was staged at Southern Virginia University in a traverse (alley) stage.
The staging was consciously chosen to bring the audience into the play as much as possible. Jane Austen's deliciously subtext came to life when seen up close and personal.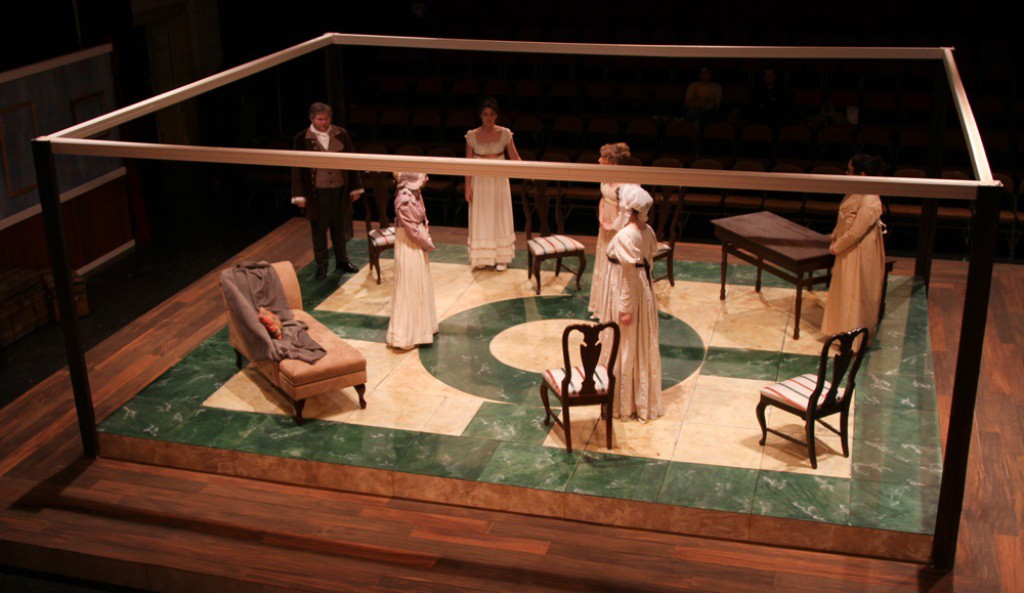 The catch of the traverse stage as a designer is to minimize the height and complexity of the elements. Instead of walls, I used posts with a simple crown molding header. A simple set of chairs, table, piano forte and a chaise lounge created the different locations. A lowered walk around level provided access and reasons for the travel scenes.
For lighting it was also quite a challenge to keep the lighting pleasant and dynamic much like the dialogue. I was quite pleased with the result that allowed moments such as the proposal to be bright and wonderful and retain the feeling of isolation. While other moments such as learning of Lydia's disappearance to be moody and full of shadows.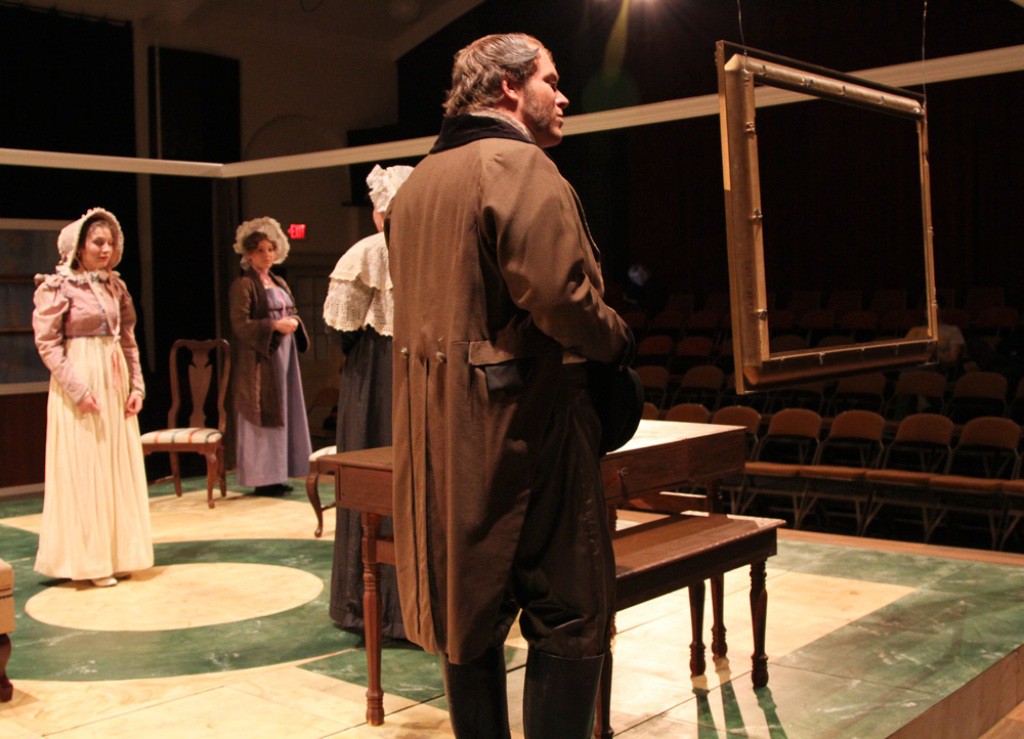 Perhaps the biggest challenge was how to create Pemberley. The actors remained on the more elegant marble floor and we added some dropped open picture frames to create a feeling of opulence.