Eurydice by Sarah Ruhl is a contemporary retelling of the Orpheus myth told from Eurydice's perspective. Michael O'Connell designed a beautiful modern set to update the myth, complete with red figured wall painting as an homage to the original.
The more we read the script, the more we were drawn to the elemental structures that sculpt our everyday experiences. The sand, wood, concrete, and metal textures really brought alive the different areas.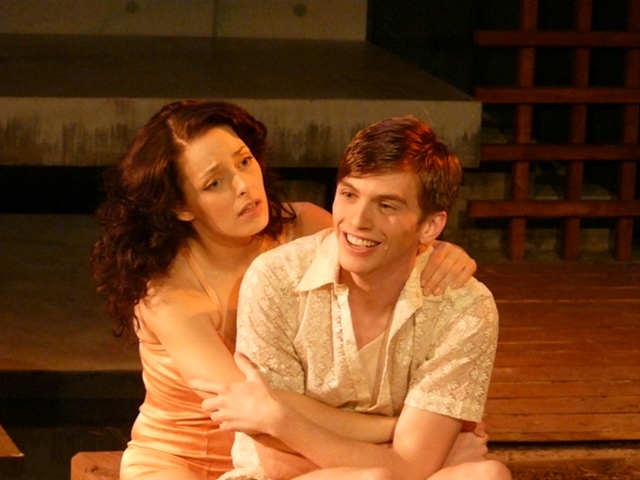 I was intrigued by the shifting of water. It seemed to me to be the part the most clearly matched Eurydice. I wanted to use the very water that the actors disturbed with their steps and eventually laid in. The bounce created dynamic textures across the rear wall.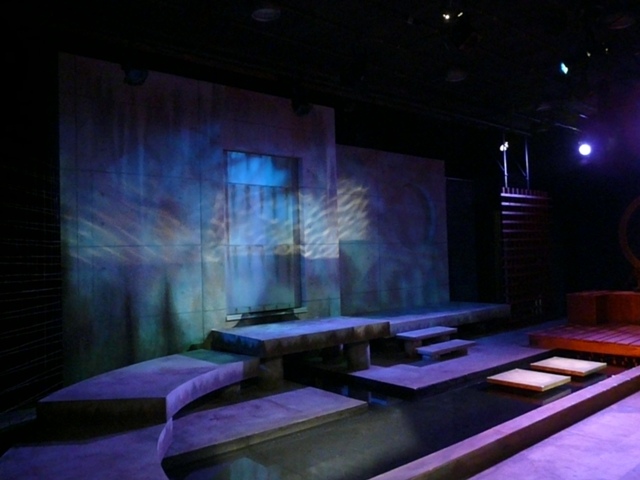 The very nature of the script is unreal, and so I played up the ability to isolate and define areas very specifically.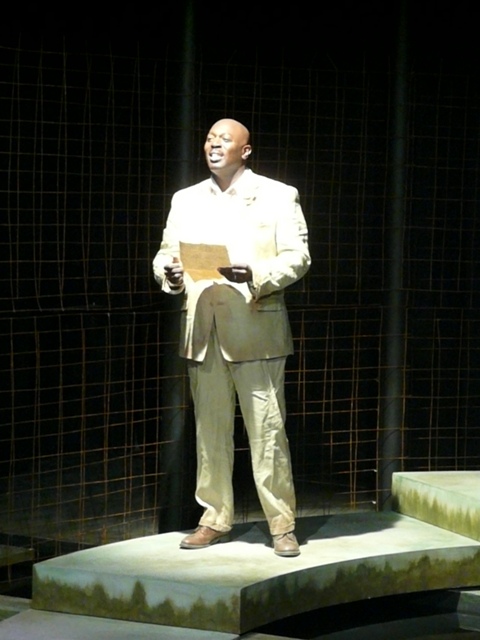 Orpheus' intrusion is quite unwelcome in the cool underworld.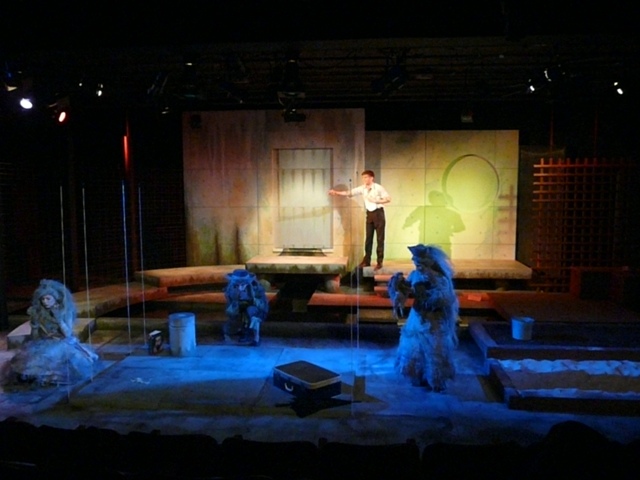 The deep and complex emotions and connections underpin Eurydice. One of the greatest challenges for us as a design team was to determine the nature of a man, as the Lord of the Underworld states that he's "Becoming a man now."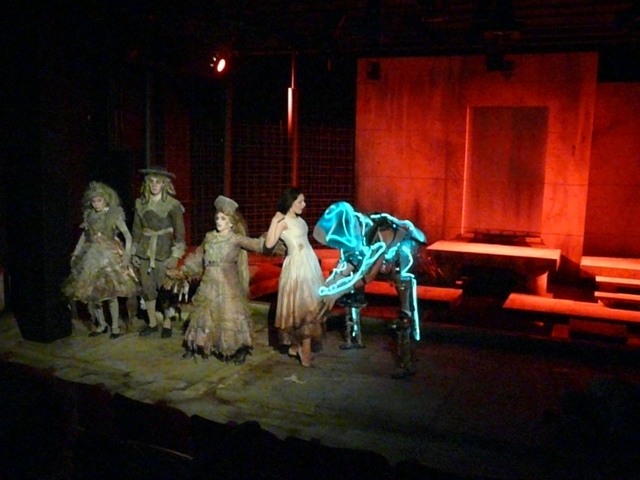 The startling neon and crazy shape made this a very unique and delightful design choice.